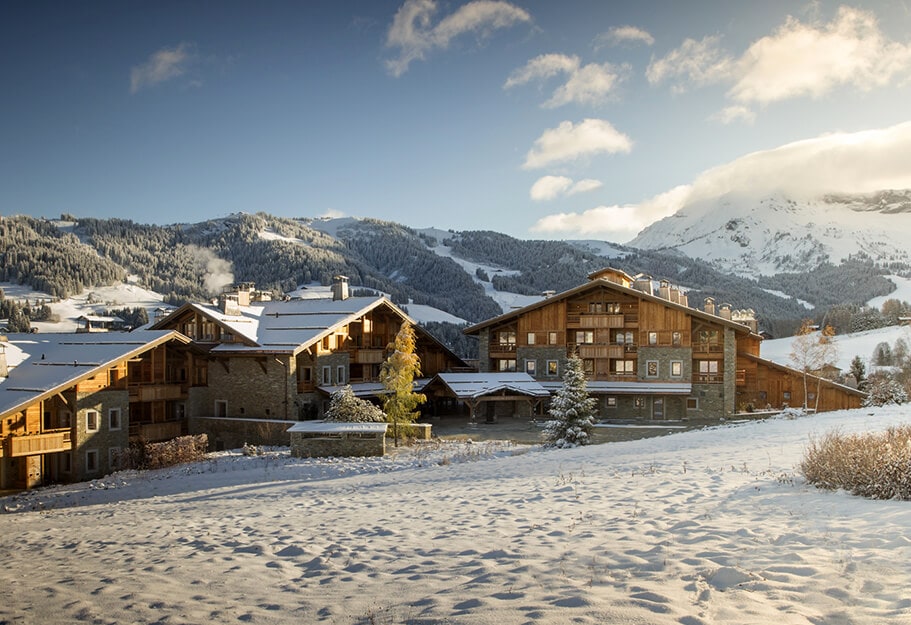 A UNIQUE PLACE IN THE HEART OF THE FRENCH ALPS
Our hotel is closed during the summer period. We look forward to welcome you at the start of the winter season!
Come and share an unforgettable mountain getaway with your partner, family or friends. The Four Seasons Hotel Megève has rewritten the rules of mountain hotels to create a stunning contemporary chalet that's a world away from what you've come to expect from ski resorts. Fireplaces and wood found all throughout the property lend a warm touch to the hotel's distinctive modern design. But the signature of this exceptional establishment lies in the countless works of art displayed there, borrowed from Ariane de Rothschild's collection and presented by decorator Pierre‑Yves Rochon.
The 55 guest rooms, including 14 suites, provide a variety of experiences and a breathtaking view. Decorated in warm caramel tones, they offer a view of the valley or the Aravis range, and each has its own balcony or terrace. Each room has an average surface area of 40 m² (430 f²) and a bathroom overlooking the mountain.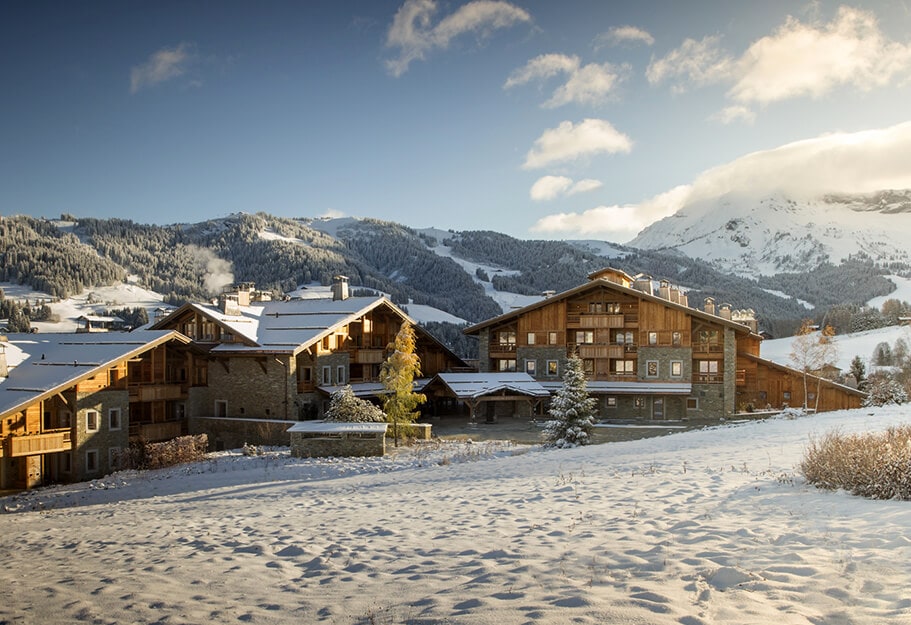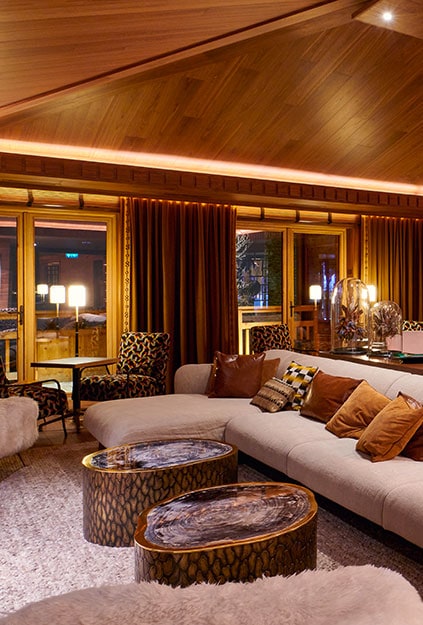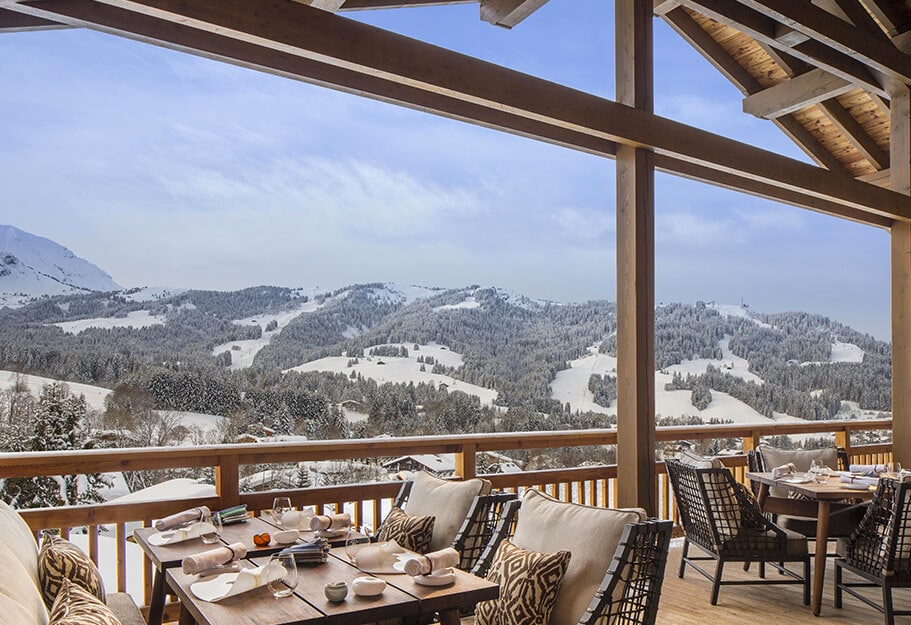 ECLECTIC GOURMET CUISINE
In keeping with Megève's outstanding reputation for exceptional cuisine, the Four Seasons Hotel Megève offers three dining options: the gourmet restaurant "Le 1920", awarded two Michelin stars, where chef Julien Gatillon showcases his perfectionism and taste for excellence; Kaïto, for Japanese cuisine and pan‑Asian fusion; and Bar Edmond.
Each restaurant has a large outdoor terrace with sweeping views of Rochebrune and Côte 2000.
To complement the dining experience, a unique wine cellar welcomes small groups for wine tastings, lunches or private dinners hosted by Julien Gatillon, our two Michelin‑starred chef.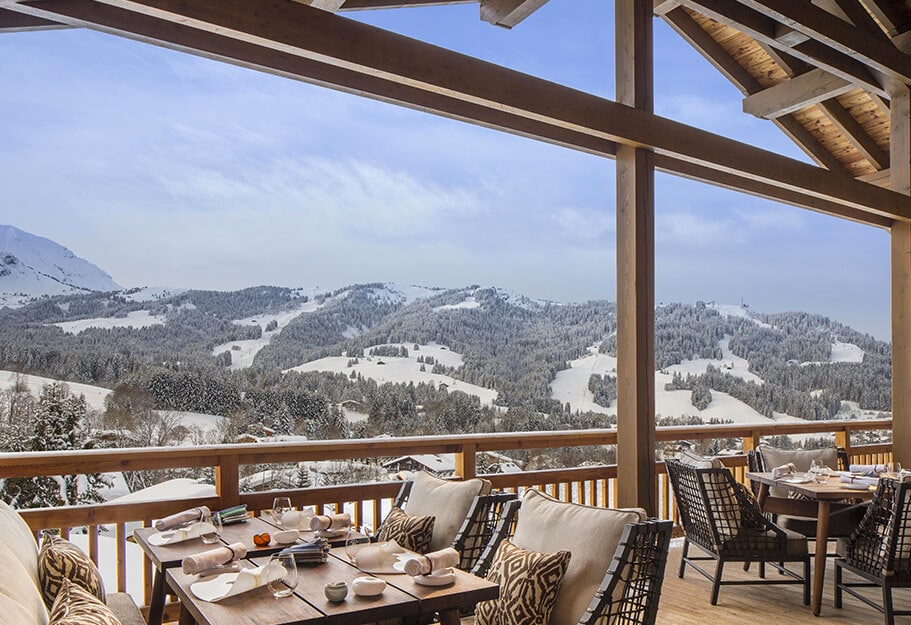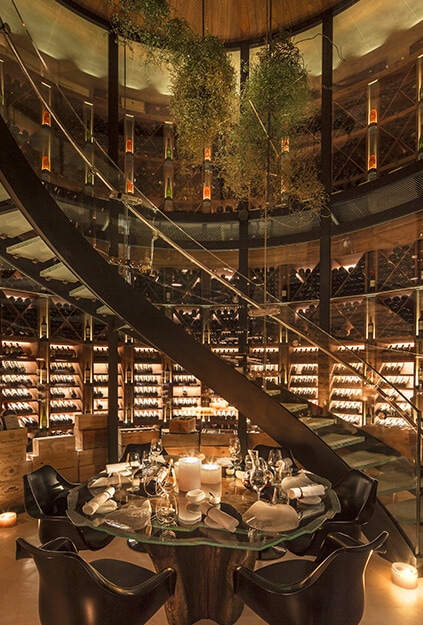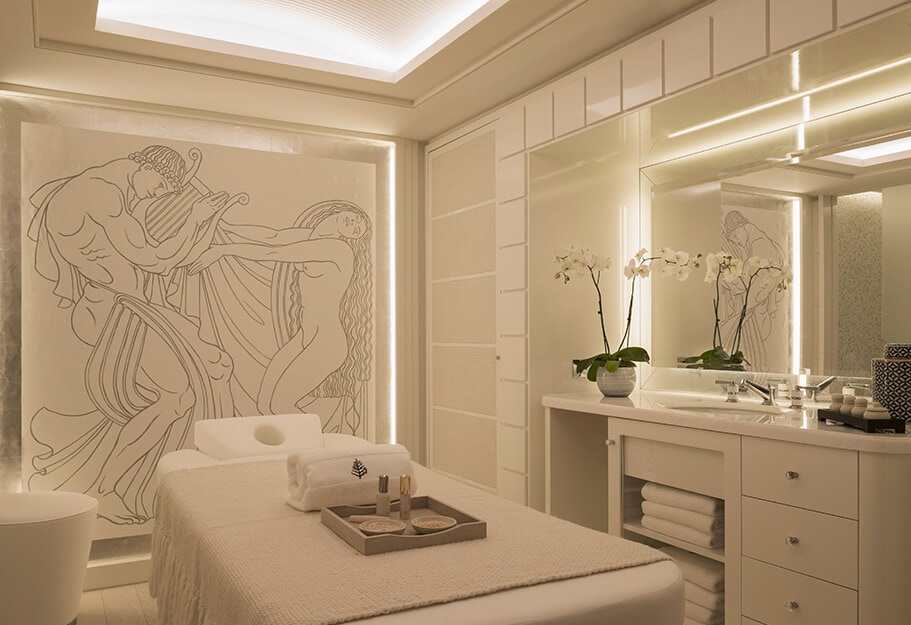 INSPIRED BY THE PRISTINE NATURAL BEAUTY OF THE ALPS
The Spa at the Four Seasons Hotel Megève, steeped in the serenity and exhilaration of the Domaine du Mont d'Arbois, welcomes you to the largest wellness centre in the region. Its design alludes to 1930s Art Deco while remaining unmistakably modern to reflect the purity of freshly fallen snow.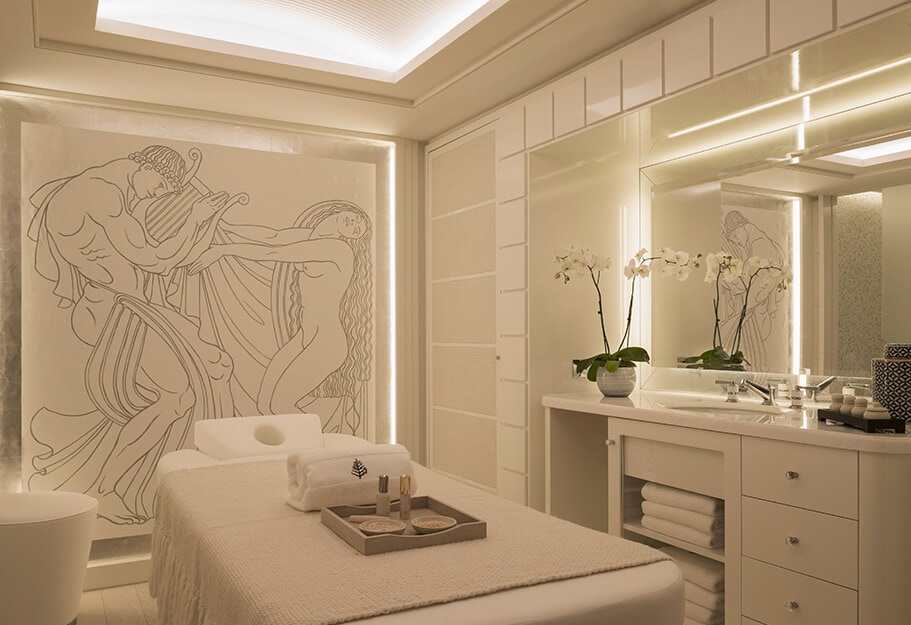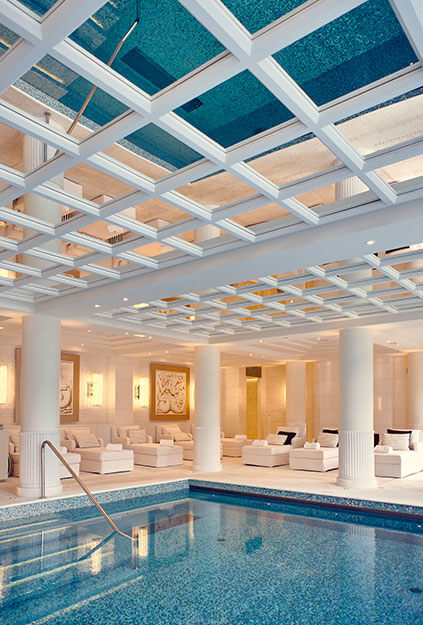 RELAXATION & INDULGENCE
OUR GUEST ROOMS & SUITES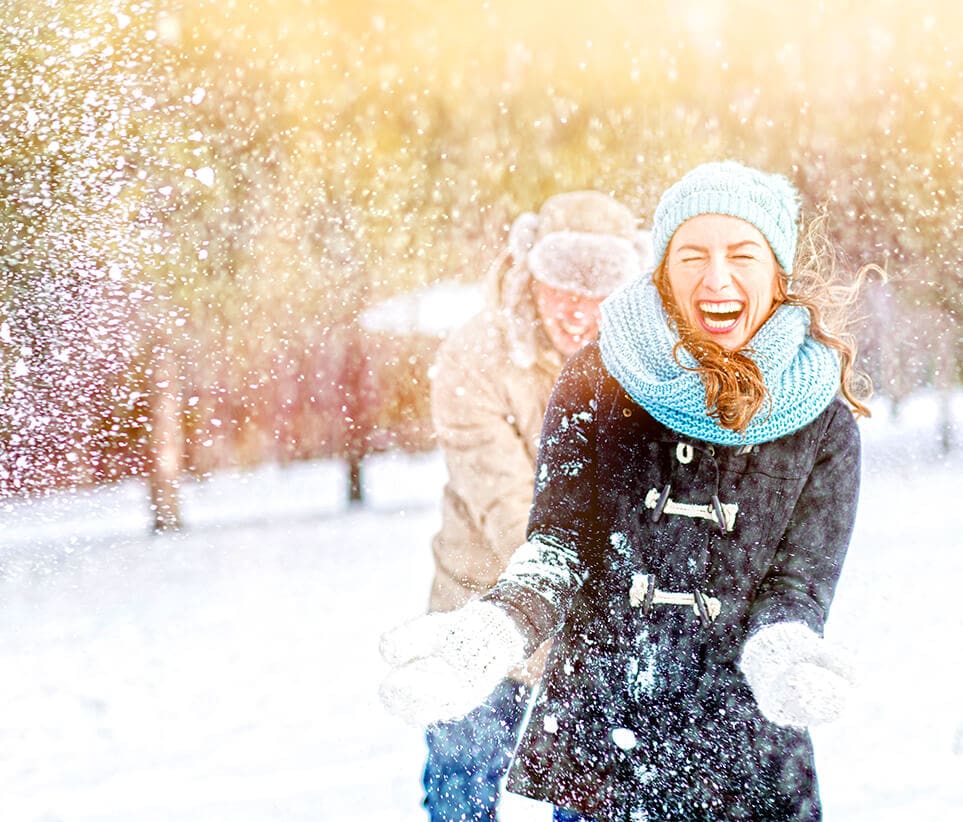 OUR SELECTION
ENTERTAINMENT AND ACTIVITIES
Enjoy your stay at the Domaine du Mont d'Arbois with our full range of entertainment and leisure activities.
Discover our
last articles