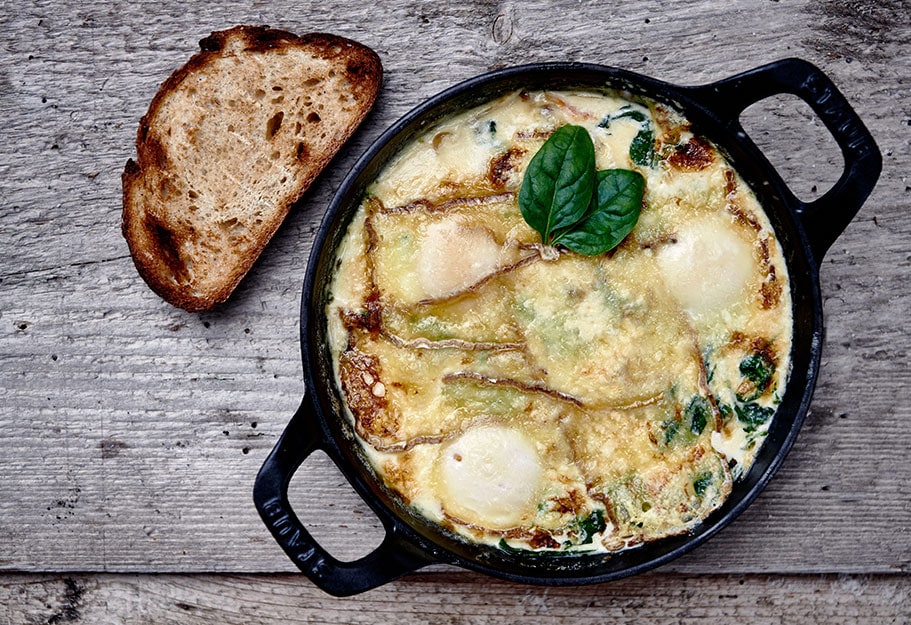 A SAVOYARD BREAK
A restaurant in Megève ideally located at the base of the renowned Coupe du Monde trail, Auberge de la Cote 2000 welcomes skiers and hikers on its vast south‑facing terrace or in one of the two rustic interior rooms.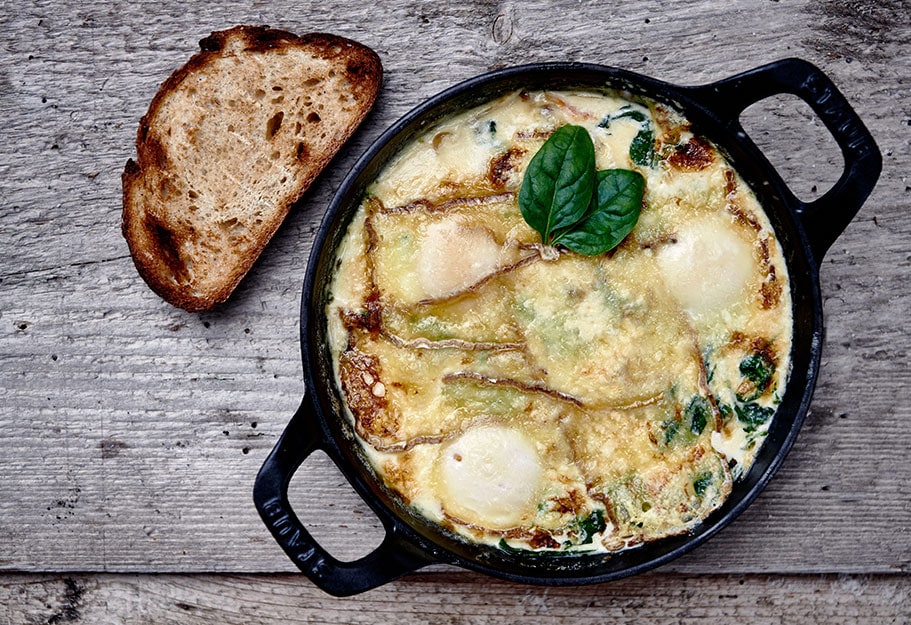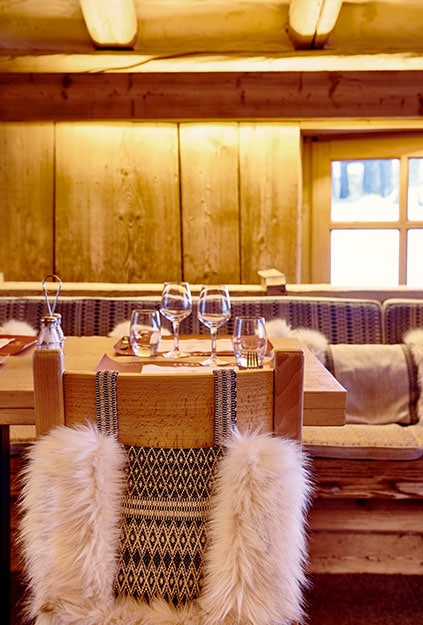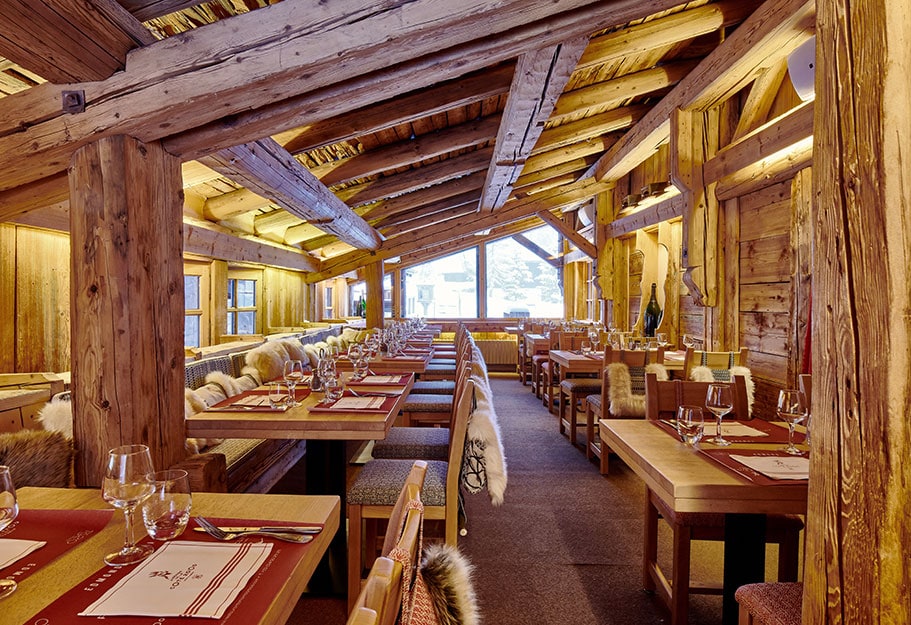 In addition to Savoyard specialities, the chef proposes poultry and meat on the spit, along with classic dishes. The wine list highlights the Compagnie Vinicole Edmond de Rothschild Heritage's estates, featuring both an international and local selection of wines.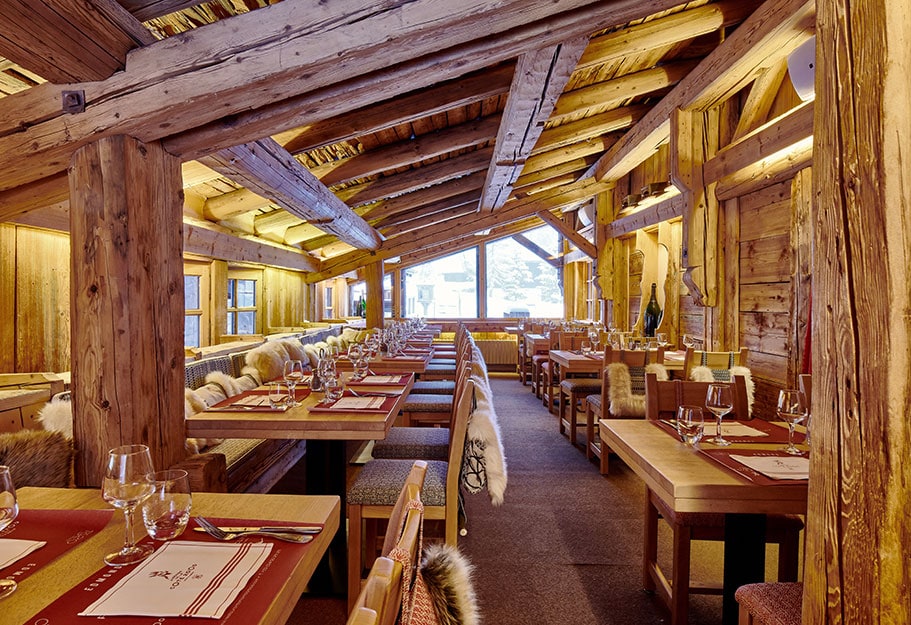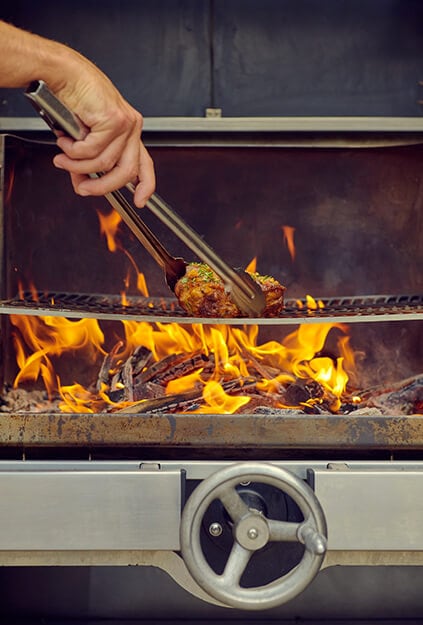 Starters
Onion gratiné with beaufort cheese
Butternut velouté with smoked milk
Salade de l'Auberge Lettuce, prosciutto, poached egg, abondance cheese, lardons and croutons
Nordic saladLettuce, tomatoes, grapefruit, smoked salmon, shrimps, avocado
Goat saladLettuce, tomatoes, goat's cheese, sesame seeds, hazelnuts
Calf's head in thin slices, gribiche sauce
TRADITIONAL SAVOY DISHES
Fondue with Cazette from Piedmont
Auberge eggs with Merle rouge cheese
CLASSICS
Beef tartareHome-made French fries, mesclun salad
Auberge burgerHome-made French fries
Sea bass, seasonal vegetables, Savoy white wine sauce
Côte 2000-style roasted spring chicken, bougnette (potato cake) and mesclun salad
Lyon-style andouillette, potato mash
BBQ DISHES
Beef ribHome-made fries, shallot sauce
Organic salmonPilau rice, tartare sauce
Grilled Savoy sausages, Puy lentils
Truffle pizza Creamy mozzarella, tuber melanosporum black truffle
Desserts
Café gourmandEspresso, lemon tart, brownies and chocolate mousse
Mountain blueblerry, double cream and Swiss meringue
Mövenpick sorbet and ice cream
Minced beef or chicken nuggetsHome-made fries or seasonal vegetables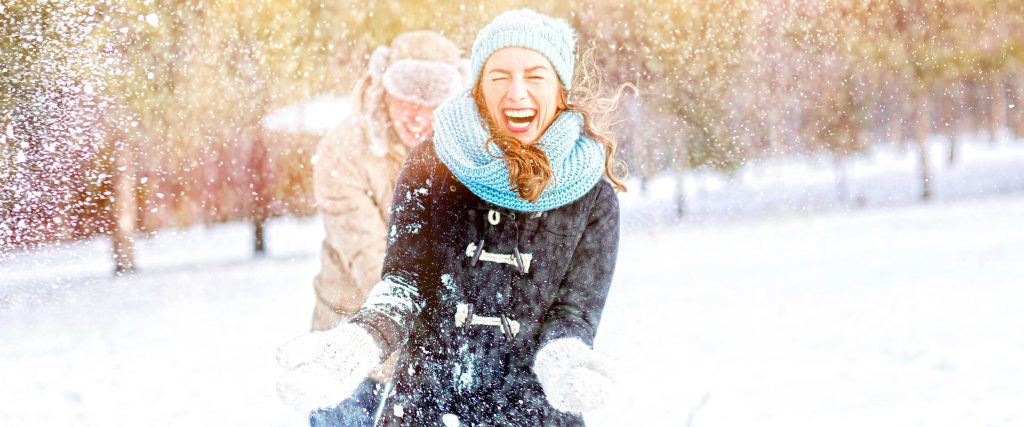 OUR SELECTION
ENTERTAINMENT AND ACTIVITIES
Enjoy your stay at the Domaine du Mont d'Arbois with our full range of entertainment and leisure activities.
Discover our
last articles