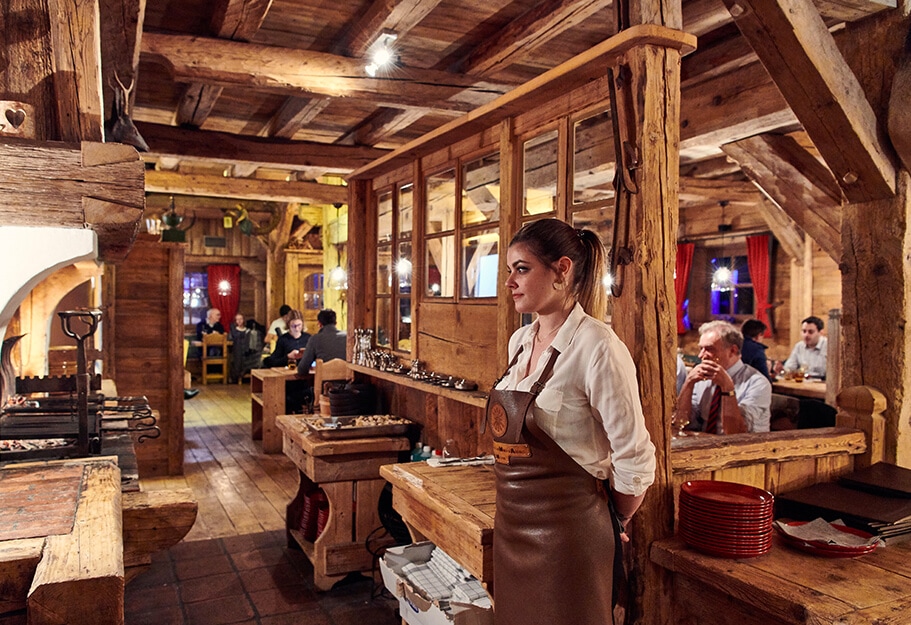 SAVOYARD CUISINE
Located in the heights of Megève in Haute‑Savoie, La Taverne du Mont d'Arbois offers Savoyard cuisine with traditional hearty dishes such as fondue bourguignonne, fondue savoyarde or fire‑roasted prime rib – all for sharing.
Food lovers can then choose from a variety of desserts such as poached peach with lemon verbena and sabayon with sparkling Savoie wine, or crème brûlée with génépi.
The wine list highlights the Compagnie Vinicole Edmond de Rothschild Heritage's estates, featuring both an international and local selection of wines.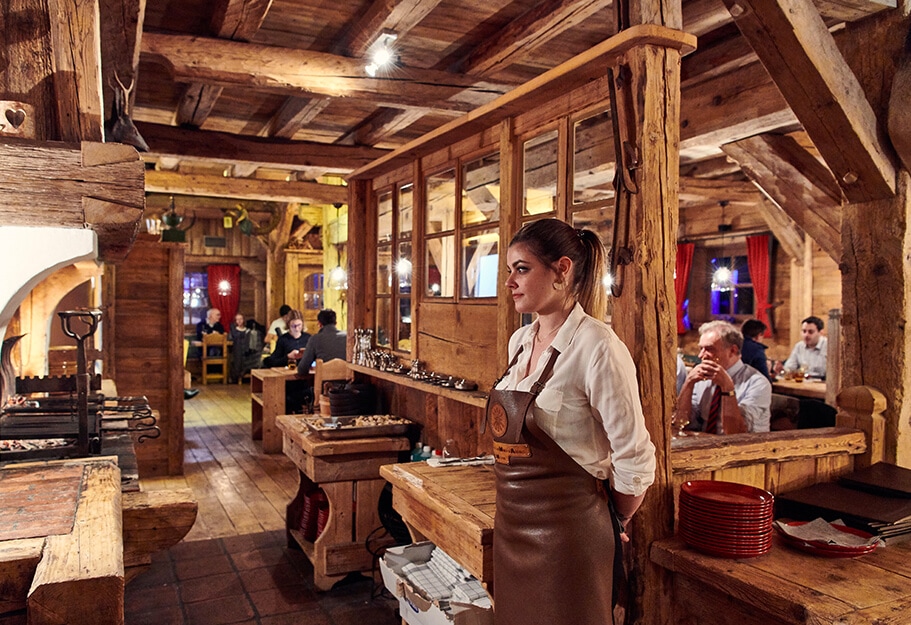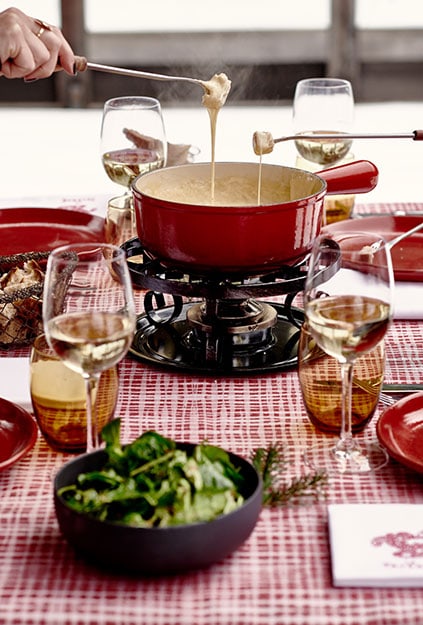 Starters
Snails (dozen) from Magland prepared with wild garlic
Tomme de Savoie cheese fritters
Game rillettes from the Ferme des Trente Arpents
Duck foie gras terrine with toast (6 pieces)
Pumpkin velouté, chestnut cream
TRADITIONAL DISHES, IDEAL FOR SHARING
Fondue bourguignonne with beef filetHome-made country potatoes, sauces
La Taverne's cheese fondue, salad
La Taverne's cheese fondue with black truffle, salad
Raclette, Roseval potatoes, Italian hams
Smoked raclette, Roseval potatoes, Italian hams
'Pierrade' baking stone with beef and chicken, French fries, salad
Warm melted cheese gratin, Roseval potatoes, Italian hams
OPEN GRILL
Aged beef rib from Scotland (for two people)
Skewers of chicken 'oysters'
Choice of sides: French fries, gourmet mash, salad, root vegetables, potato fritters
Choice of sauces: béarnaise, pepper, meat jus
OVEN-BAKED DISHES
Whole filet of Atlantic sole, meunière-style, steamed potatoes
Chicken or beefFrench fries or vegetables
Desserts
Blueberries, meringue, double cream
Selection of Mövenpick sorbets and ice creams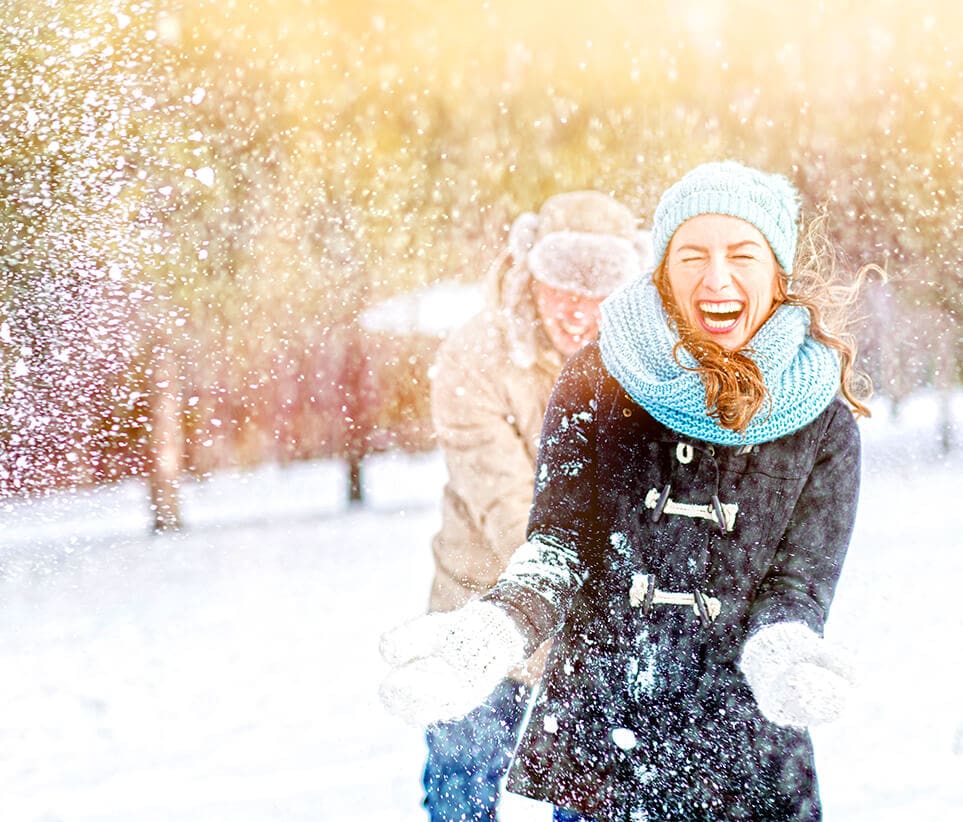 OUR SELECTION
ENTERTAINMENT AND ACTIVITIES
Enjoy your stay at the Domaine du Mont d'Arbois with our full range of entertainment and leisure activities.
Discover our
last articles