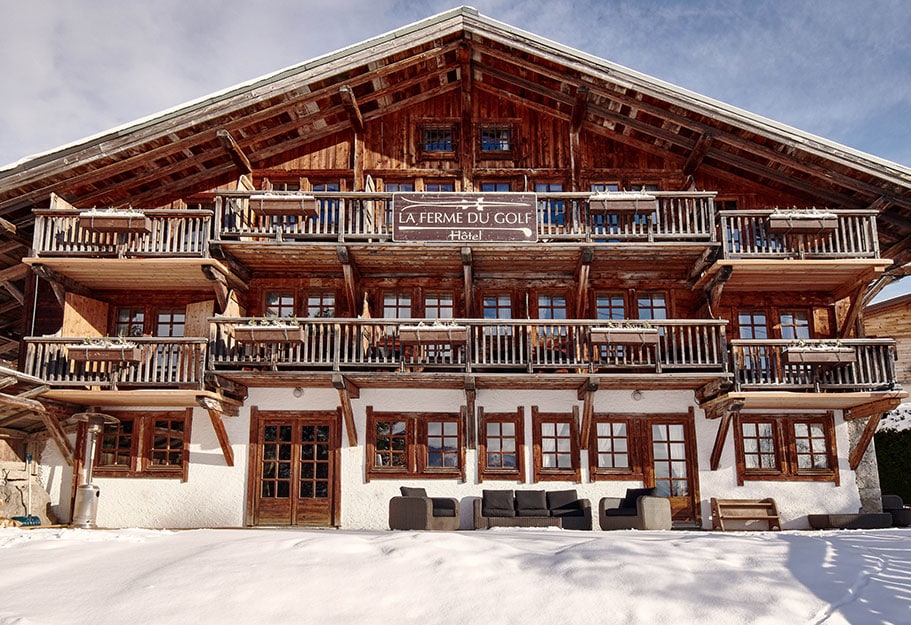 COSINESS AT THE FOOT OF THE SLOPES AND GOLF COURSE
A charming hotel in the heart of the Alps, La Ferme du Golf is ideally located whatever the season, right at the base of the Mont d'Arbois ski lifts and the 18‑hole golf course. Nineteen double, adjoining or duplex rooms offer you unrivalled comfort and privacy. In winter, the cosy lounge is the perfect place to enjoy an "après‑ski" tea by the fireplace. In nice weather, the terrace lounge is open so you can enjoy a spectacular view of the Megève Valley and relax after skiing or hiking in the mountains.
After all the hard work, relax in our sauna on the first floor of the hotel. (No children allowed.)
The Domaine du Mont d'Arbois offers a wide range of dining options, letting you choose from among its eight restaurants according to your culinary whims.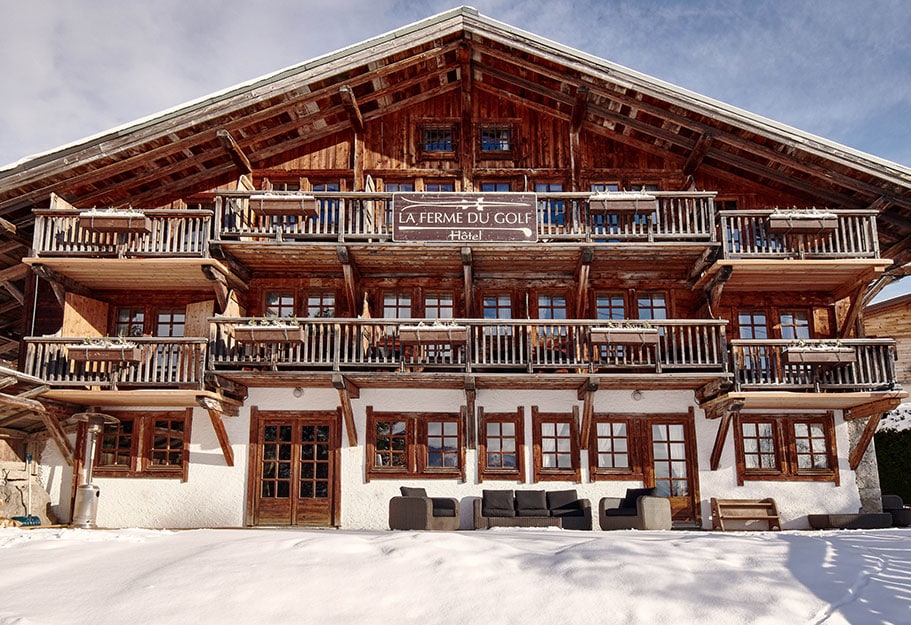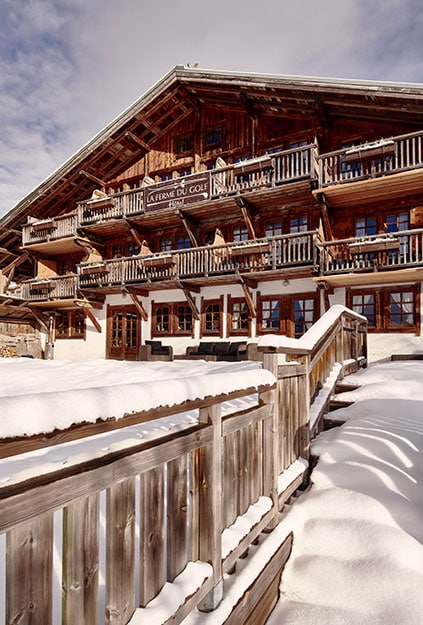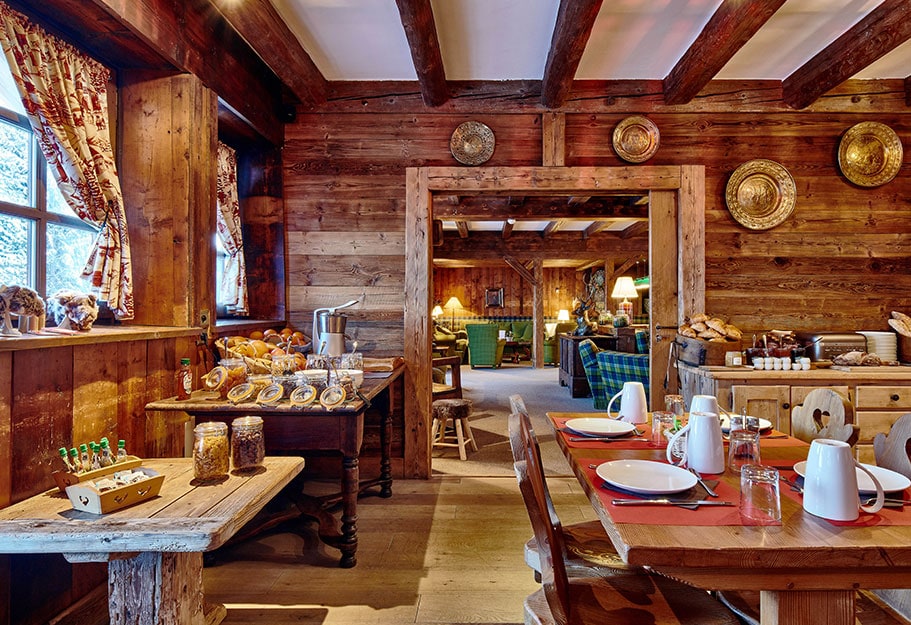 BREAKFAST
To provide you with all the energy you'll need to hit the slopes, golf course or mountain trails, La Ferme du Golf*** offers a hearty breakfast with delicious local produce.
In summer, you can enjoy your breakfast on the hotel's terrace while taking in lovely views of the valley.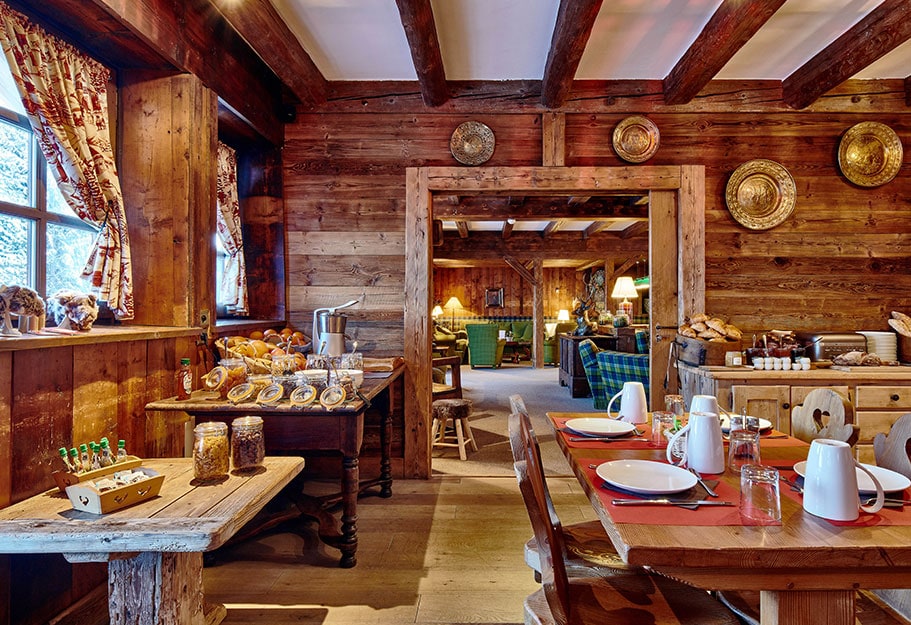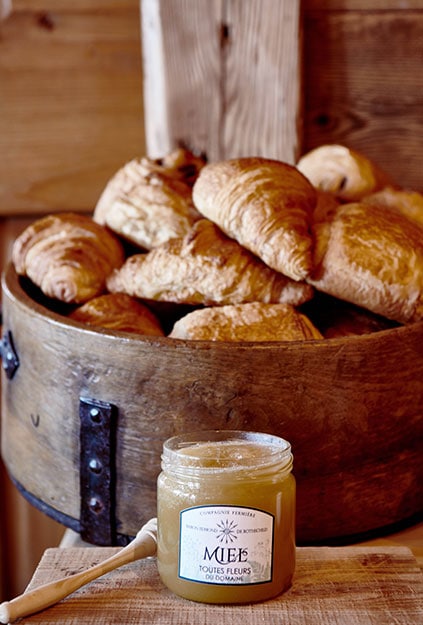 HOTEL SERVICES
In both summer and winter, many outdoor activities are available during your stay: golf on our 18‑hole course, skiing, guided hiking and snowshoeing, electric mountain biking, as well as activities organised by local partners such as hot air balloon flights, dogsledding, Mont‑Blanc fly‑overs, ropes courses, beginner paragliding and more.
Thanks to our partnership with the Palais des Sports de Megève, you can enjoy discounted rates on certain activities (swimming pool, whirlpool, etc.). We would be happy to arrange your transfers (car with driver, van, etc.) and your restaurant reservations in the Domaine or Megève, as well as to offer recommendations on activities or other services.
For the duration of your stay, La Ferme du Golf*** can be booked for private seminars, birthdays or family reunions. Various spaces can be arranged for your events. Organise your work meetings in the living room next to the fireplace or in the breakfast room, which can be set up for this purpose.
Do not hesitate to contact us for more information.
The hotel has a private aboveground parking lot.
RELAXATION & INDULGENCE
OUR GUEST ROOMS & SUITES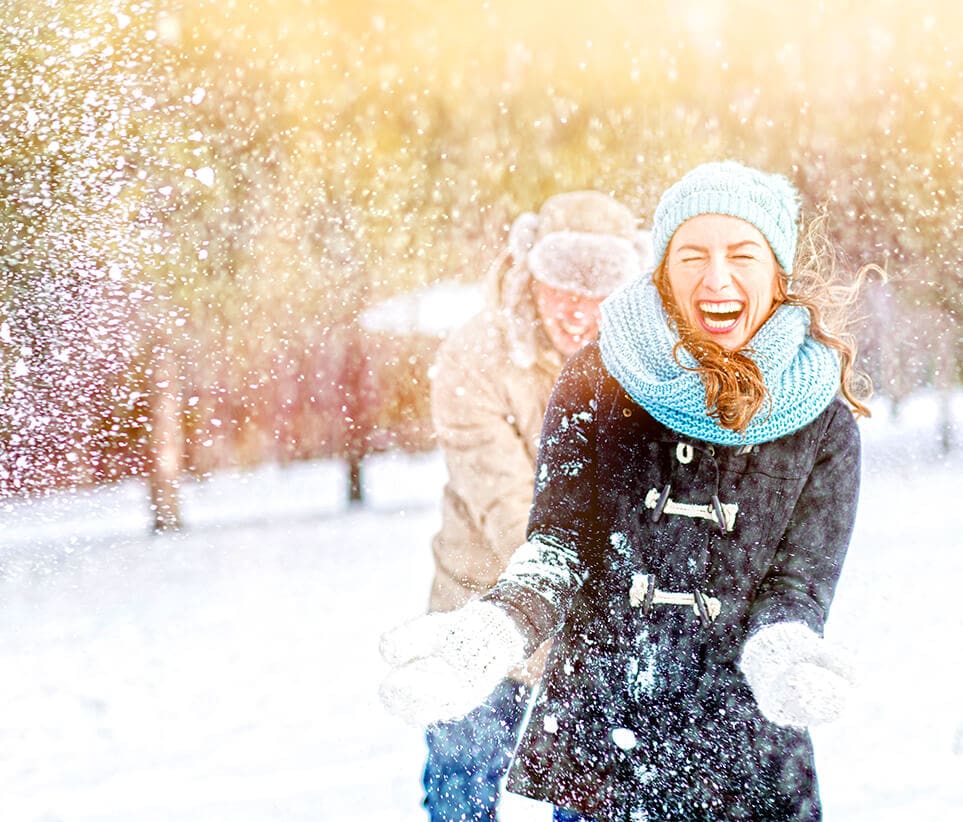 OUR SELECTION
ENTERTAINMENT AND ACTIVITIES
Enjoy your stay at the Domaine du Mont d'Arbois with our full range of entertainment and leisure activities.
Discover our
last articles