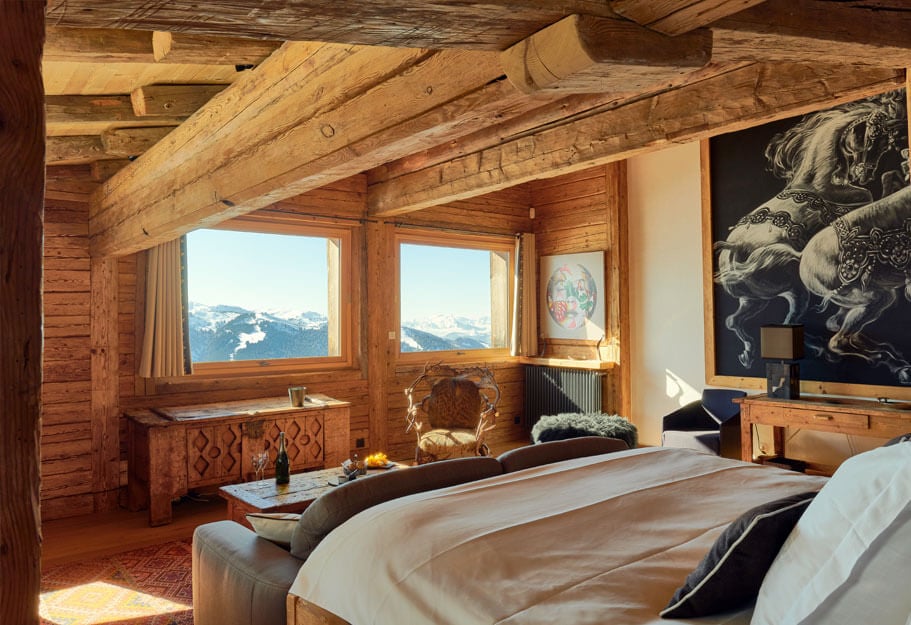 For nearly a century, the Domaine du Mont d'Arbois has been a prominent presence in Megève, upholding the tradition and art of living shared by the family of Baron Benjamin de Rothschild for three generations.
As the Domain's flagship property, the Chalets du Mont d'Arbois 5* continues to reinvent itself while preserving the values that have given this destination its excellent reputation.
The Chalets du Mont d'Arbois offer a one‑of‑a‑kind experience: for one night, it invites guests to come as close as possible to living among the stars. Nestled in the heart of nature with a breathtaking view of the Mont‑Blanc, the Idéal Suite was built at an altitude of 1,850 meters.
A luxurious setting spreading over 100 square metres, it comprises a main suite, two bedrooms and two bathrooms, one of which has a steam chromotherapy shower, a children's mezzanine, a lounge and a dining room with fireplace.
This extraordinary suite offers an ideal way to experience a magical stay in the mountains, as a couple or with your family.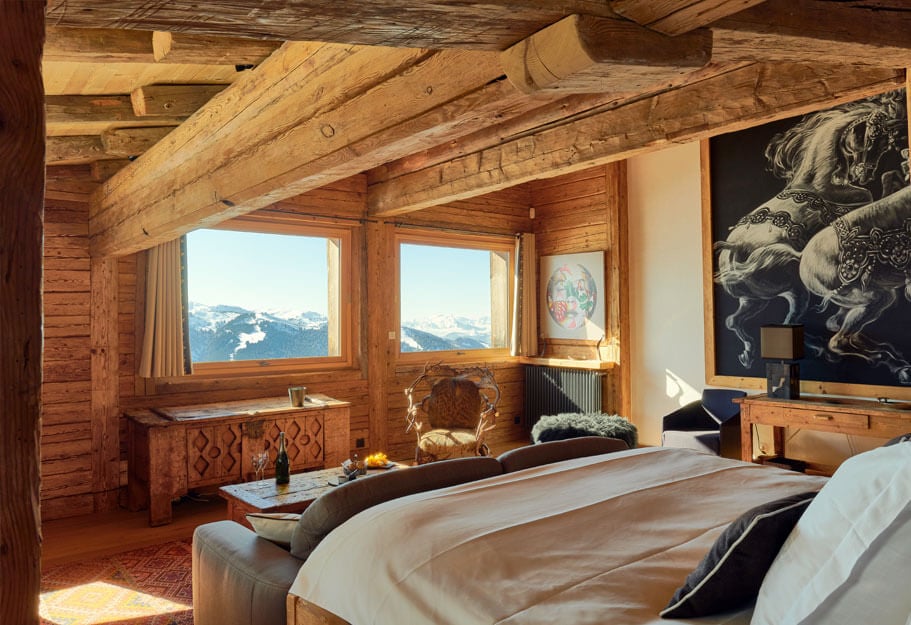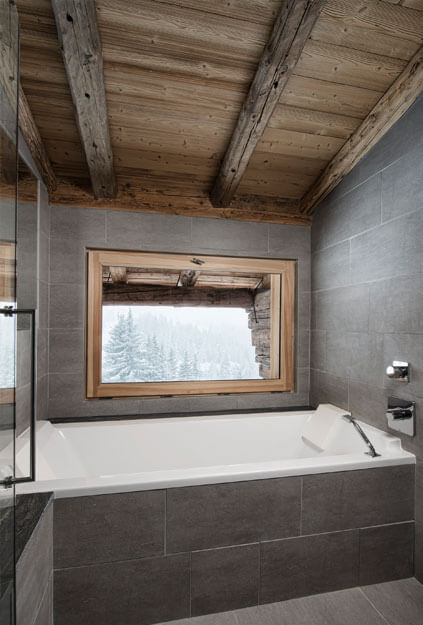 AVERAGE ROOM SIZE
140 m² (1500 f²)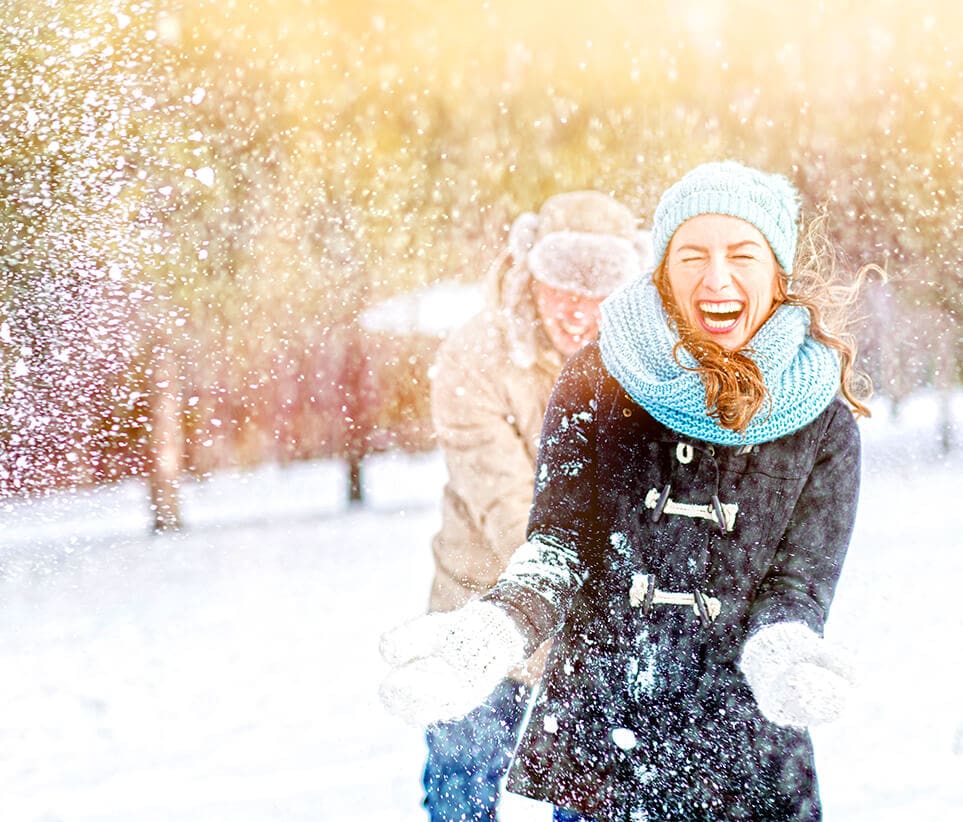 OUR SELECTION
ENTERTAINMENT AND ACTIVITIES
Enjoy your stay at the Domaine du Mont d'Arbois with our full range of entertainment and leisure activities.
Discover our
last articles